As we all know, if something breaks down it can be very expensive to fix and a headache when your home is on the market. That's where Home Warranties come in. They are an important part of owning a home. It's insurance for sellers and a plus for buyers. It's a win-win for everyone. There are many home warranties that cover different things and different prices. It's good to research as many as you can, to find the one right for you. I have many brochures on home warranty companies. Please ask me about them and I can send them your way. When I take a listing, I always ask the Seller if they would like a home warranty for preventive measures, As the Seller, you will have peace of mind if anything goes wrong with an appliance etc...while your home is on the market. This policy also can go to the buyer if they so wish to continue the coverage.
If a home system or appliance breaks down or stops working, you call the home warranty company. l Your home warranty company will call a service provider it has a business arrangement with. l The service provider will call you to make an appointment. l The service provider will fix the problem. If an appliance or system is malfunctioning and can't be repaired, depending on your contract coverage, your home warranty company will pay to replace and install the appliance. l You will pay a small trade service fee (usually less than $100). Be sure to find out what is not covered and what will deny a claim.
As we are still in limbo with the virus and about if we want to buy or sell. It's a good time to stay on top of what is available on the market, what's in the market, what you are looking for in a home, and what homes in your neighborhood are selling. Ask me about a Comparative Market Analysis of your home, in which I can go deeper into the statics than an estimate. It is still a seller's market meaning there is less inventory of homes to the numbers of buyers looking to purchase. To a seller, it is a good time to put your home on the market, with less competition, greater exposure, and a quicker sale depending on the absorption rate of the neighborhood. To a buyer, as there is competition with other buyers, it is important to have all your loan information approved and a record of cash on hand. As nearly every buyer is already approved or cash-ready in sending in their offers, sales have been closing quicker and more smoothly. It's been an average of 2 to 3 months from offer to negotiation to close.
If you have any questions about the buying process or would like a CMA of your home (no obligation) Please don't hesitate to contact me with any questions you may have. I am happy to help you stay informed and happy to help you buy or sell.
Have a Happy Day! Be Safe and Well!
Mary :-)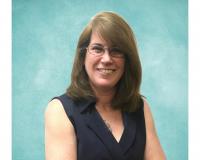 Why El Paso? Did you know, the weather is year round and the sun shines 302 days a year? That UTEP is the largest public University in the region? That El Paso has an archeological dig? El Paso is a d....