Building Wealth The Tax Benefit
Here is just a simple way to explain Tax Benefits without getting too complicated...
Uncle Sam is a single, childless guy who rents a house for $1200 a month. His federal income tax liability for the year: Adjusted gross income: $128,000 ∙ Standard deduction: single $4400 ∙ Personal exemption $2800 ∙ Taxable income $120,800 ∙ Sam's 2008 federal income tax: $32,129.
But if Sam buys a house with a mortgage payment of $1200 per month, everything changes:
Adjusted gross income $128,000 ∙ Itemized deduction for state income taxes: $3500 ∙ Itemized deduction for real estate taxes: $1500 ∙ Itemized deduction for mortgage interest: $11,400 ∙ Personal exemption $2800 ∙
=taxable income: $108,800 ∙ = Sam's federal income tax: $28,409. He just saved almost $4000 by buying a house instead of paying rent.
Speaking with a loan officer on what you already pay in rent can buy a home, at the rent you are already paying someone else for their mortgage.
I have an app that can help buyers know the estimates of what their mortgage may be and sellers know what the net worth of the price at sale. It can be sent in an instant and breaks down all the costs for closing. It is part of the service I provide to both my buyers and sellers.
****Just a reminder taxes are due July 15th if you haven't gotten them in yet. Speak to your CPA and find out what other deduction there may be in owning a home.
Have A Great Day! Be Safe & Well! And Informed! :-)
Mary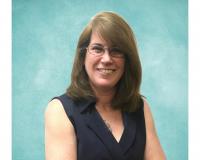 Why El Paso? Did you know, the weather is year round and the sun shines 302 days a year? That UTEP is the largest public University in the region? That El Paso has an archeological dig? El Paso is a d....