Conforming Vs Non Conforming Loans
Conforming vs. Non-conforming Loans
Who decides what's conforming and what's non-conforming? Fannie Mae and Freddie Mac, the two stockholder-owned corporations that purchase mortgage loans from lending institutions. By doing so, a continuous flow of affordable funds for home financing results in the availability of mortgage credit for Americans.
Non-conforming loans, also known as jumbos, are for borrowers whose situations do not "conform" to strict Fannie Mae/Freddie Mac underwriting guidelines.
Non-conforming loans are much easier to qualify for than conforming loans. They also close faster, have reduced or no reserve requirements, allow expanded use of loan proceeds, and provide higher levels of cash out for debt consolidation.
Circumstances that might prevent conforming financing include self-employment; complicated tax returns; if you don't wish to disclose your income; high debt ratios; current or previous credit difficulties; if you want to repay federal tax liens; and if you want to recoup equity from your homestead.
The most important difference between conforming and non-conforming loans, however, is loan limits, which change each year. Ask your loan officer about these limits.
Check out the loan rates with your lender. the rates have remained very low around 3% plus and mortgage applications have been up to 33%. Many people are still buying homes and more homes are coming on the market almost daily.
Let me help you find your new home.
Have A Great Day!
Mary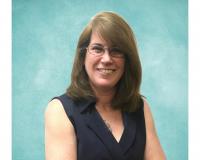 Why El Paso? Did you know, the weather is year round and the sun shines 302 days a year? That UTEP is the largest public University in the region? That El Paso has an archeological dig? El Paso is a d....